Free download. Book file PDF easily for everyone and every device. You can download and read online Grasshopper Bubblegum file PDF Book only if you are registered here. And also you can download or read online all Book PDF file that related with Grasshopper Bubblegum book. Happy reading Grasshopper Bubblegum Bookeveryone. Download file Free Book PDF Grasshopper Bubblegum at Complete PDF Library. This Book have some digital formats such us :paperbook, ebook, kindle, epub, fb2 and another formats. Here is The CompletePDF Book Library. It's free to register here to get Book file PDF Grasshopper Bubblegum Pocket Guide.
Angry dog pops balloon in owner's t-shirt. Octopuses hiding in marine trash. Happy dog after being declared cancer-free. Dog feels guilty after destroying living room. Lovely dogs hate when their owner is sad. Ingenious dog tries to build a snowman. Baby kangaroo comes out of mother's pouch. Why use weights when you can exercise using your dog? The sole, this strange and curious flatfish. Adorable dog has a funny way of walking on snow. The pygmy seahorse: a beauty in the depths of the ocean.
This poor cat just wanted to rest. Driver comes face to face with crocodile crossing the road. Messy dog forced to clean up his own mess. Adorable dolphin in Turks and Caicos Islands accompanies diver. When your dog helps you with household chores. When tiger sharks enjoy the company of divers. Adorable cat grooms dog but he doesn't like it at all! Is letting a dog play Tetherball a good idea?
Diver swims with enormous whale shark. The laziest cat ever. Dog throws tantrum over new boots. Dog mimics cat's sleeping position. Chubby cat stuck inside bass drum. Funny dog makes baby roar with laughter. Giant lizard caught stealing cat food! Dog does incredible duet with violinist!
Shop by category
English Bulldog loves sliding on snow. This is how you win a squirrel's heart. Adorable baby cheetahs that will make your heart melt. Who said only humans were addicted to smartphones? White shark enjoying his dinner. Tense fight between two angry rhinos! Hundreds of Canada geese cause traffic jam. Rescued kangaroo shows his love for owner. Funny squirrel thief caught stealing food. Dog has a funny way to say sorry. Dog tries to catch a squirrel but hits window. Meet Jerry, the duck athlete! Bear cubs rescued after being stolen from their mom.
Dog gets upset when he sees another dog on a billboard. Cat makes funny sounds while being petted. Student has giant centipede as pet. Bulldog destroys owner's tent. Instant karma for man trying to hurt dog. Dog mistakes tree branch for stick. Ohio farm rescues adorable mini donkeys. Rare viper gives birth to seven baby snakes. Cat completely rejects baby's petting! Man transforms basement into a cat paradise. Dog goes viral after being mistaken for a statue! Dog and baby nap together! Dogs surf on a California beach.
Dog tries to enter house with giant bone. Dog has difficulty climbing stairs. Woman carries baby mice in bra. Irritated wild boar piglet tries to attack hunter! Baby elephant seals cuddle up to photographer. Cat calmly rides a Roomba. Tourist shares coke with monkey. Husky refuses to go through airport security. Itchy dog returns love with bites.
Dog gets puppy for Christmas. Kitten helps owner make the bed. Men rescue raccoon stuck on roof. Woman surprised by massive moose. Rottweiler reacts to Christmas decoration. Rabbit desperately wants to be friends with squirrel. Dog fights evil hose. Cockatiel has fun destroying keyboard. Bored dog destroys couch. Beagle is terrified of inflatable Christmas tree.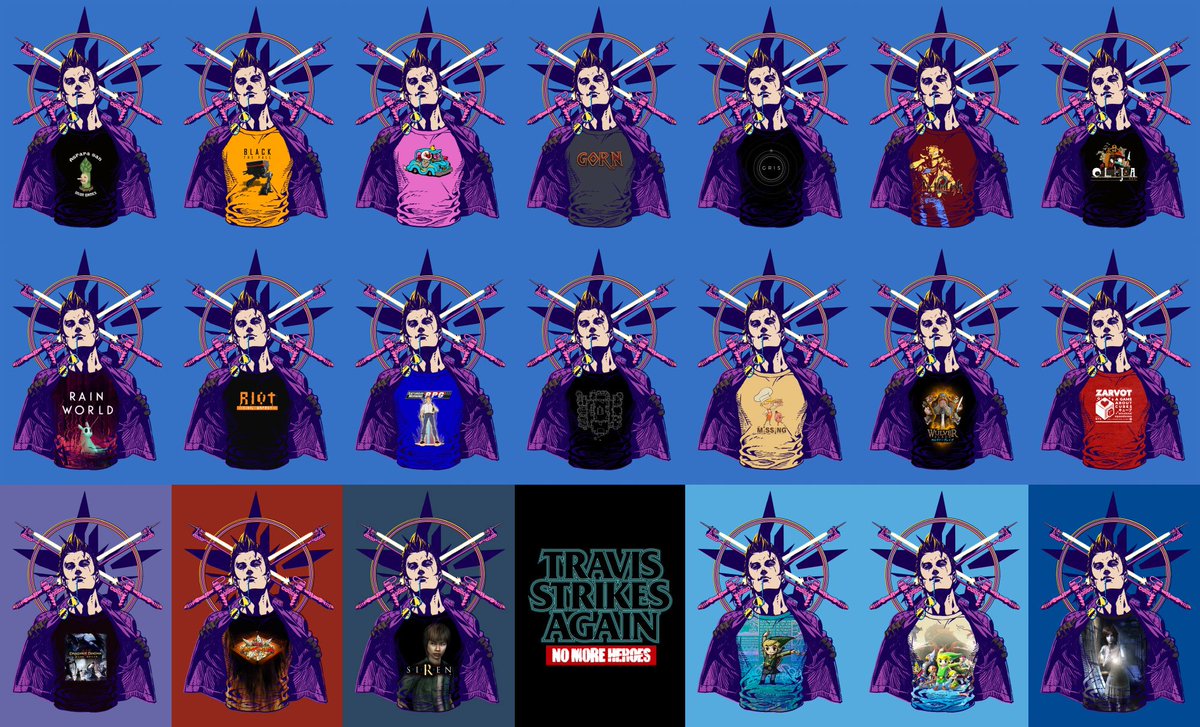 Seven Alaskan malamutes nearly knock down woman. Rescue dog has extremely long tongue. Meet the coolest surfing dog in California. Rescue dog can't get enough of the snow. Racoon is a picture of laziness. Jealous dog doesn't let owner hug daughter. Crafty fox steals GoPro. Friendly sea lion kisses diver. Guilty dog walks away in shame. Llama spits on tourist. When you turn your snowboard into a dog sled. Dog tries hard to get ball Woman walks seven massive dogs.
Dog's hilarious reaction to carrot. Dog doesn't let owner stay in bed.
Ice Cream Treats – Dairy Dream.
Life Time Manager - Defeating Depression and Boosting Low Self Esteem!
The World of Touch?
Jealous dogs fight for owner's attention. Husky is jealous of Christmas tree. Shark bites diver's head. Man takes "what the fluff" challenge to a whole new level. Dogs help farmer with Wallaby gets punched trying to split up fight. Dog sounds like chicken ordering food at drive-thru.
Hipster deer spotted in Poland.
The Secret Desires of a Soccer Mom.
Warren Hastings und der Prozess gegen ihn (German Edition).
Travis Strikes Again: No More Heroes - Additional Content Vol. 2: Bubblegum Fatale?
Grasshopper Bubblegum?
The 10 tastiest insects and bugs in Mexico.
Labrador gets into the Christmas spirit. Dog tries to catch ceiling fan. Curious bear surprises driver. Little girl shares a special relationship with her oriental shorthair. Kangaroo ignores playful cat. Labrador looks guilty after destroying cat food. Festive octopus wears Santa hat. Dog can't get enough of new friend. Elephants run over camera. Hamster doesn't understand how new toy works.
Navigation
Rescue dog enjoys the winter in Chicago. Clumsy panda falls off walkway. Dogs look guilty after destroying Santa. Mama bear breastfeeds cubs. Man in pool gets unexpected visitor. Monkey caught stealing bikers' belongings. Blue tarantula crawls on man's arm. Bulldog puppy attacks its own reflection. Dog sounds like creaking door.
Crabs play tug of war with snake. Stubborn dog refuses to go home. Man hand-feeds bear inside car. Rescue dog wants to be petted non-stop. Fearless skunks challenge lions. Curious bear visits porch. Cat's epic effort to retrieve toy. Clever dog uses hind paws to scratch itchy front legs. Bouncer cat doesn't let dog through doorway. Parrot refuses to cross tape 'barrier'. Friends rescue turtle stuck in plastic.
Man has nine blue tarantulas at home. Spider-dog climbs chain link gate. Baby elephant tries to steal keeper's phone. Curious moose calf looks into camera. Cats welcome rescued kitten to the family. Puppy takes dog for a walk. The adventures of a dog around the world. Divers encounter rare 8-meter-long worm. Wolfdog's duet with a doorbell. Cat doesn't let owner leave the house. Golden Retriever plays Aerosmith on the piano. Dog welcomes new puppy. Kangaroos invade kids' soccer game. Baby orangutan plays in haystack. Dog checks if door's open before walking through it.
Cat gives dog a relaxing massage. Determined dog gets ball through crate. Dog sees a river for the first time.
Adorable baby sea lion explores the beach. Woman has breakfast on top of dog's head. Man hand-feeds ostrich inside car. Dog makes funny faces against glass. Dog reacts to owner's new boots. Dog tries to fight a fountain. Apologetic dog hugs owner to say sorry. Fox and badger play tag. Orangutan puts on ghost costume to prank friend.
Dog and pianist form unlikely duet. Dog struggles to reach toy Unsuspecting kite surfer has unexpected encounter with whales. Leopard leaps from tree to capture impala. Adorable puppy sleeps in food bag. Cat's unimpressed by badger eating its food. Dog waits for girl every day at bus stop. Squirrel styles owner's hair. Horse loves playing with rubber chicken. Tiger interacts with zoo visitors. Cat walks puppy on a leash. Instant karma for man trying to scare cat. Cow rescued from ditch. Dog brutally rejected by seal.
Divers remove fishhook from shark. Hungry snake devours big fish. Dog howls along to Johnny Cash song. Stubborn dog refuses to leave the car. Kangaroo 'flies' over car. Big bear has fun in stream. Squirrel's 'nuts' get stuck in fence. Bears try to invade photographers' cabins. Fit dog works out with owner. Man carries injured dog down storey building. Seal hypnotized by lanyard. This dog's dream is to sing in a rock band. Lifeguard dog rescues owner from drowning.
Snack time: baby steals leaves from a turtle! Squirrel snacks on pizza. Photographer hand-feeds friendly bird. Cat and dog use bathroom as playground. Rare humphead parrotfish caught on camera. Worker is chased by a sheep. Farmer rescues horse during flood in Wales. Alligator shows powerful bite with watermelon. Dogs stare at owner having a bath. Dramatic battle between falcon and blue jay.
Fearless diver swims with crocodile. Dog howls to 'Ghostbusters' theme song. Raccoon hunts down iguana in parking lot. Rare two-headed turtle found in the US. Dogs teach puppy to go down stairs. Labrador plays on owner's iPad. Meet Hippo, Vancouver's most persistent bulldog. Chameleon hunts like a ninja. Baby elephant enjoys mud bath.
Bear invades backyard to eat cat food. Stranded whale rescued after 28 hours. Creepy rabbit eats cherries. Epic kangaroo fight in the middle of the road. Huge rattlesnake invades golf course. Buffalo herd stops traffic in Wyoming. Dog and rabbit are inseparable. Teenager wakes up with python in her bedroom. Meet Henley, the goofiest dog in Florida. Playful dolphins swim upside down alongside boat. Huge alligator casually stomps around golf course.
Emotional rescue mission sees boat crew save dolphin trapped in mud bank. Drone captures heart-melting images of baby humpback whale playing with divers. Adorable Frenchie is the master of complaints. Pampered monkey sits at the table and is fed like a baby. Beautiful time-lapse of a monarch butterfly metamorphosis. Deer struts down garden, until it encounters a slide.
Tourists come face-to-face with massive elephant. Dog jump doesn't go as expected. This dog is guilty as charged. Friendly seal hugs diver. Meet Johnny, Oregon's cutest mini pig. Little girl paints dog with lipstick. Swimmer dog dives on demand. Horse refuses to jump over hedge. Clever dog opens bathroom tap to drink water. The unlikely friendship between a boy and a giant fish. Dog is fascinated by mysterious wind chimes. Man puts dogs to bed as if they were children.
Man and dog perform Linkin Park song. Shark almost got stranded while eating whale carcass. Dog sings the blues to the sound of owner's harmonica. Woman teaches Husky to say 'I love you'. Dog and bird have fun in the sun. Puppy gets comfy in owner's purse.
Sign up for discounts and more!
Real dog is jealous of plush dog. Dog gets head stuck, asks for help. Swans stop traffic in England. Woman removes yogurt container from squirrel's head. Puppy bypasses gate using ingenious technique. Friends go for a swim and encounter whale shark. Divers swim with majestic mola in Hawaii. Massive hammerhead shark spotted in Florida. Enthusiastic dog tries to bite vacuum cleaner.
Shark has an appetite for boat engines. Clever dog rings doorbell to get back into house. Woman holds massive spider on her arm. Stubborn dog tries to go through gate with stick. Rare albino dolphin spotted in California. Mischievous chicken steals food from bird feeder. Nigerian Dwarf goat does the 'Snoot Challenge'. Dog howls every time boy plays the trumpet.
Pug has bizarre obsession with ears. Beautiful hummingbird hawk-moth feeds on nectar. Baby fails to wake bulldog up from deep sleep. Safari guide has close encounter with elephant. Pampered dog gets a pawdicure. Amazing underwater footage of a bear fishing in Alaska. Scallop 'runs' on seabed. Adorable puppy falls asleep licking owner's fingers. This dog is a true metalhead.
Dog jumps frenetically to see neighbor's dog. Narwhal spotted swimming with white wales. Cat mimics swinging tail clock. Dog helps owner peeling a coconut. Dog caught rooting through garbage. Hungry squirrel tries to steal man's lunch. Shark sneaks up on diver. Rebel pony shows its wild side. Dog howls to its favorite song. Confused dog barks at its own portrait. Llama struts down lake like catwalk model. Baboon gets ride on top of car. Louisiana couple rescues cat trapped in car grille.
Adorable kinkajous love popcorn. Kangaroo invades school in Australia. Beetle gives woman a hand massage. Man shares cup of tea with seagulls. This guinea pig race is the cutest thing ever. Faithful dog carries owner's lunchbox. Herd rescues baby elephant from mud. German shepherd caught in the act stealing food. Parrot thinks it's both a dog and a cat. Ships in 7 to 10 business days. Link Either by signing into your account or linking your membership details before your order is placed. Description Product Details Click on the cover image above to read some pages of this book!
Boy Swallows Universe. In Stock. City of Girls. The Girl On The Page. The Place On Dalhousie. The Ditch. The Subjects. Big Sky Jackson Brodie Book 5. The White Girl. A Constant Hum. Orange This icy, smooth, cool citrus treat is specially created for blending with our vanilla soft serve, forming Dreamcicle! Vanilla soft serve smothered in hot fudge, hot caramel, and topped with butter-toasted pecans.
Hot Fudge Banana Boat. Two mounds of vanilla ice cream, topped with hot fudge and fresh banana bits.
Shelly Simoneau (Author of The Cows Came Running and the Horses Did Too!)
Hot Fudge Brownie Dream. Two mounds of vanilla soft serve smothered in hot fudge and rich brownie pieces. Peanut Butter Fudge. Chocolate Covered Cherry. Caramel Apple Sundae. Got a sweet tooth? Raspberry Fudge Chunk. Better than the best! Hot fudge, our famous black raspberry topping, and brownie bits.
Layers of homemade strawberry topping, fresh cut banana pieces, and vanilla soft serve in a parfait cup, topped with marshmallow topping. Hot fudge, chocolate shell coating, and brownies atop our delicious chocolate soft serve. Hello, chocolate lovers! Hawaiian Tropical Delight. Peanut Cluster Parfait. Simply delicious. Build your dream shake or sundae by using any of our soft serve or hand-dipped ice cream flavors!